Matthewart - I'm glad you like it! I have actually never been very good at drawing machinery, so this is kind of my way of forcing myself to do it.
I grew up in a pretty militaristic time, and the hallmark of my childhood mythology was G.I. Joe. The metaphor of all-American soldiers battling against a horde of faceless, interchangeable enemies bent on world domination was not lost on any of us, I can tell you, even though we were only eight years old, at best. So setting a cartoon-style story in an actual Cold-War-on-the-Brink is kind of my homage to the era, albeit with characters who are far more run-of-the-mill than G.I. Joe's larger-than-life heroics.
Anyhow, thanks! And this, by the way, is the latest page. I'm back on my weekly schedule! Took a lot of effort - building is getting busier these days!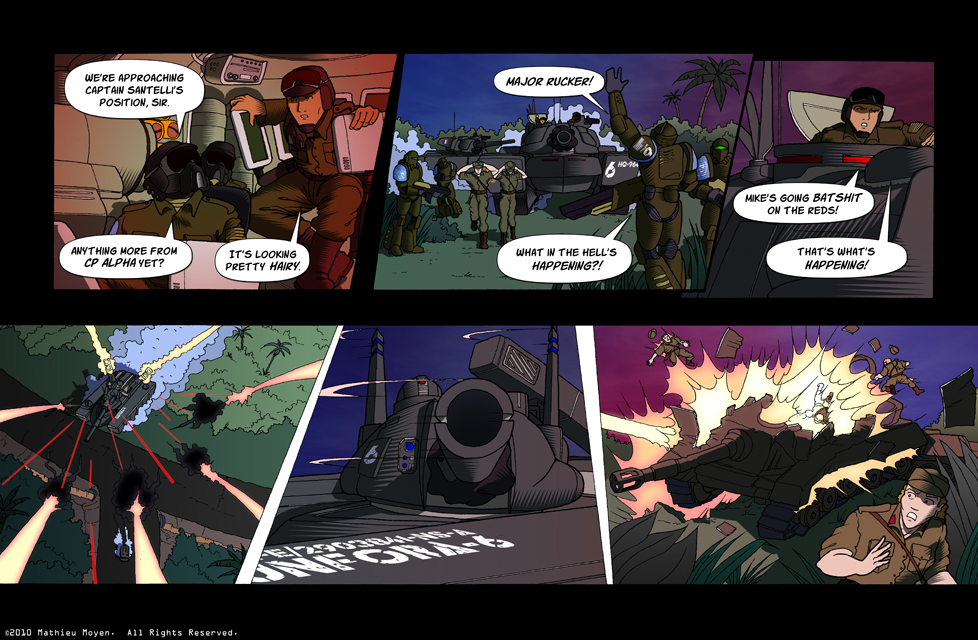 And thanks to everyone who's been reading! The support I've gotten from everyone has been just great!
--M