In one of my illustration classes, we are working on character design. I love character design! It's quite fun.
The professor gave us vague character descriptions and we had to design a creature based on how we imagined this vaguely described character.
Here are a couple of my later sketches, fairly close to what the final character ended up looking like (I haven't scanned any of my sloppy early sketches yet....)
A couple of color studies, working from my sketches. I was trying to decide if I should color him digitally or with acrylics....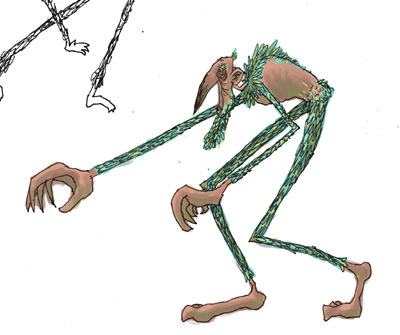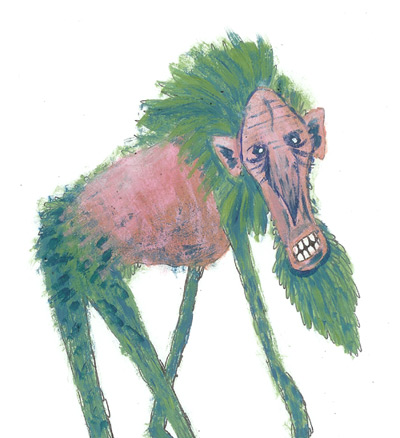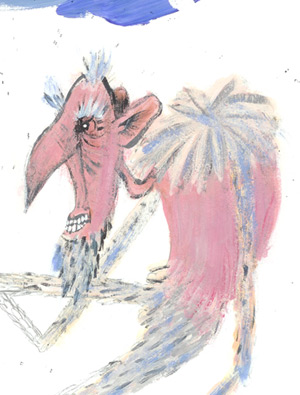 At this point we were asked to make models of our creatures out of modeling clay. I built an armature skeleton out of copper wires.
Now, using my model as reference, I'm working on some final color renderings of my character. I've been painting him digitally in photoshop.
After spring break, we'll be using the characters to storyboard short scenes.