I thought that really...well, long story really, but I've been going through my old drawings and it's been a bit of a rollercoaster ride, creating all manner of untamed emotion and puzzlement.
But it's time to show them anyway.
Can't say exactly when this was drawn, somewhere in-between 1993 and 1997, I did a lot of drawing, and really do feel very guilty that I don't draw any more..and do hideous 3D animations instead. I hadn't been given the wonderful (and very simple) advice of blending your shading at this point either (a old man at art college told me to do, and made huge differences to the quality of my drawings from that moment on)
This one was inspired by looking at photos of middle east citys.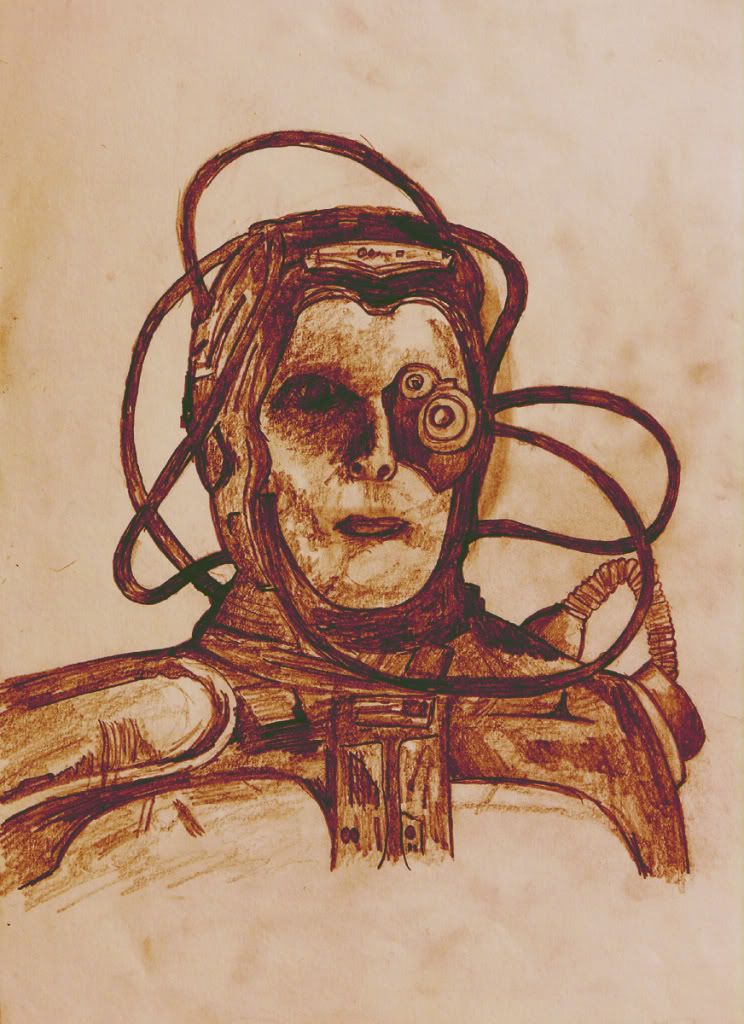 This is Brian Cousins doing the sinister borg Crosis in Star Trek: The Next Generation's two parter Descent.
Again, a very old drawing of mine before I went to art college... and such a small thing here (thats missing from this)...is that (at this stage) I hadn't been taught about blending my shading...which a old man taught me to do later on at art college, and it made a huge differance with subsequent drawing of mine.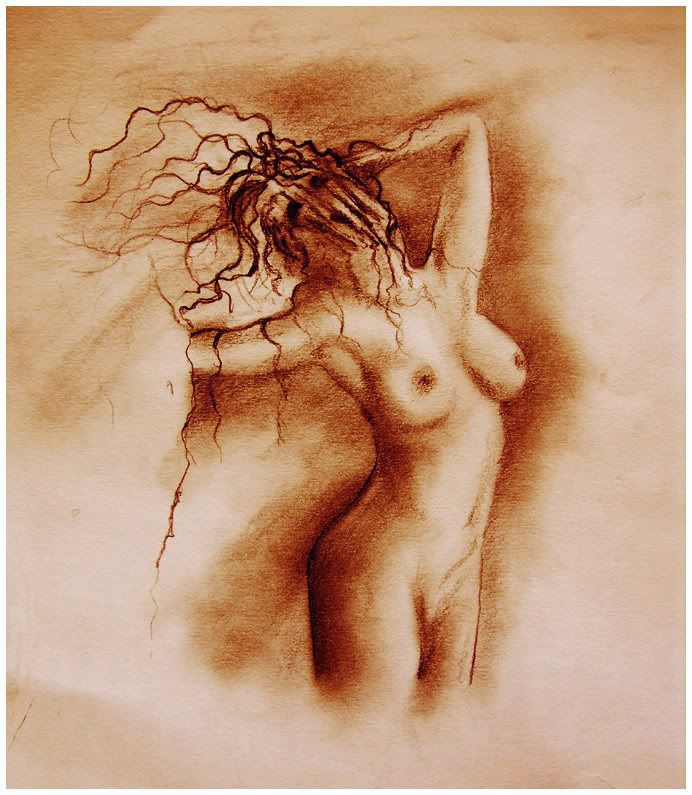 This drawing was not actually meant to go down this road of being a woman having a hard time with a mask. It's a drawing that I worked on over the years, I would go back to it and atempt to draw her face...but could never get the face right. I eventually just started to draw a mask instead.
I think with drawing or making a film or even doing music...you tend to constantly (of for me anyway) shape away at it to get it as good as you possibly can before you let somebody see it.