Greetings everyone, Im Gauthier. (26j ,from Belgium)
I finally decided to share my work on a forum,
came across Flight trough the Flight Cover art wich is absolutely wonderfull,it was a few weeks ago when I was myself drawing little characters on giant birds,and so obviousely my interest in Flight grew.
MAIN reason Im here is because;
-Im having the opportunity to do a comic,and to publish it in parts in a Belgian comic-book magazine (Plots-Magazine)...when readdy offcourse.
-I alreaddy have a verry strong base for a story and universe wich ill post in the future.
-But I wanted to start with some older stuff....my story tries to combine a fair amount of elements and ideas ill post here.
-All in all,I'd like to get more involved in this world of online illustrations/comics. (Im actually more into music at this time and ,like to maintain my other passion.)
I thought Idd start with some subject-diversity but with the same technique used.Yes the ballpoint.
Any comment is welcome,honesty is well apreciated
(please excuse my spelling mistakes)
This is from 2001(while still at school), when robots werent THAT maenstream...notice the 2 characters discovering the robot.Whitened the top for extra perspective.
This one is on a 37 on 90 centimeters wooden board.Dont really know how this came about,I just like the quiet strange organic atmosphere.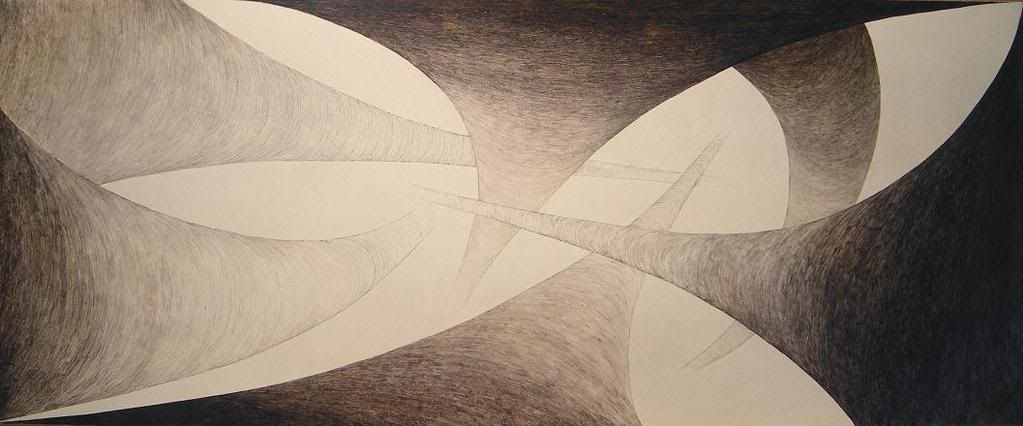 Im crazy about treehouses ,got a whole series of those.
This atmosphere is extremely appealing to me, and Im planning on using it in my comic-concept...to be continued.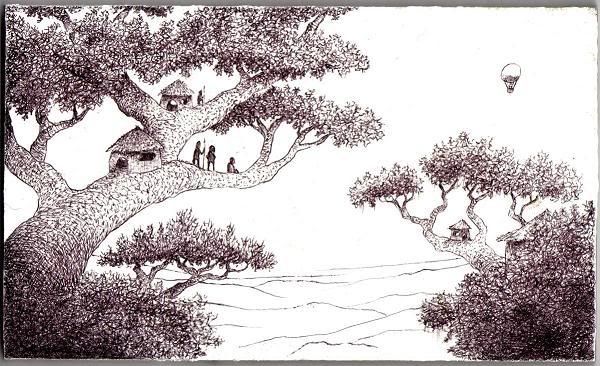 One of the alien-like micro-organix series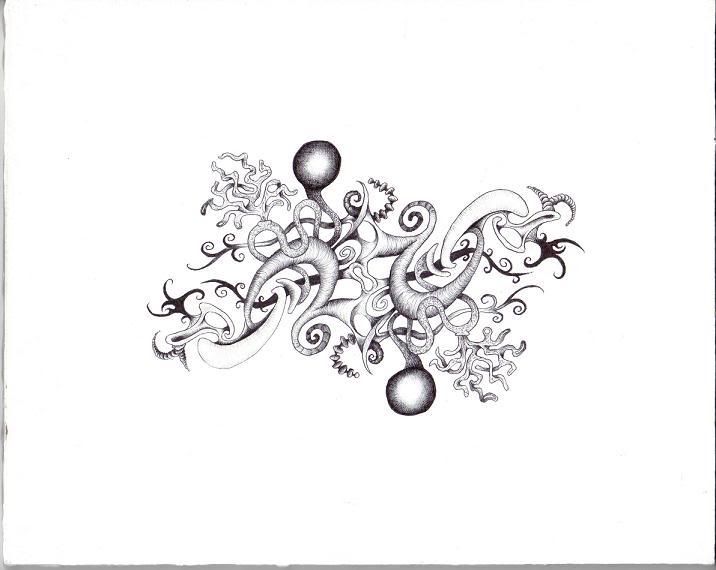 [/img]