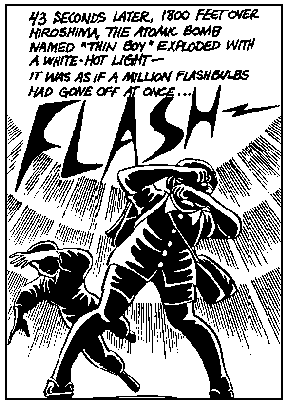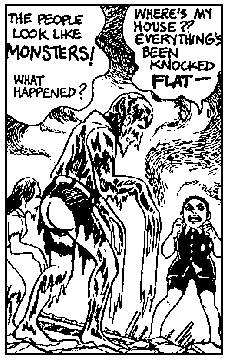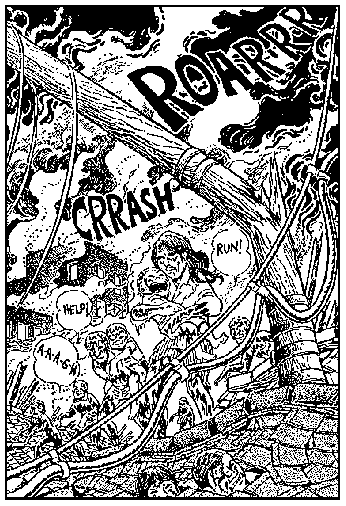 autobiography by Keiji Nakazawa. He was seven when the Atom Bomb was dropped on his home city, Hiroshima. There are four books, telling the struggles of a Japanese family before (#1), on the day of (#2), and in the aftermath of the blast (#3,4)
As most A-bomb survivors wanted to forget about the blast and what they experienced, many were reluctant to tell their story. The Japanese government also discouraged the publication of these stories in the years following the war, desiring for the country to move forward, modernize, and have good relations with the U.S. All the while, the survivors were dying from radiation poisoning.
Seeing that the horrors of the Atomic Bomb were quickly being forgotten, Keiji Nakazawa wrote Barefoot Gen, truthfully telling what happened, what he saw, what he experienced. The images are extremely graphic and haunting.
(Keiji Nakazawa was not a cartoonist - I believe this was his first and only manga)
I think this book changes your life.
It seems like a lot of American movies easily bust out Atomic Bombs, with out dealing with what that MEANS. (T2 is the only example I can think of that actually show what happens) or even joke about it in cartoons and make mutant heroes out of those who are exposed to radiation.
I mean, in reality that's all the deformed babies and people with cancer in Iraq, where we dropped tons of Depleted Uranium shells in the first Gulf War, and dropped twice as much this time around - maybe all a "kill two birds with one stone" thing, killing the enemy and cleaning out our nuclear waste.
When I lived in Japan, we learned about the horrors of war and the Atomic Bomb from first grade - I came across this book in second grade, I think, I used to read it in the library during lunch time (made me feel really nauseous) - where as in American education (as far as my high school goes) the Atomic Bomb was a sub-chapter to a chapter in my history book.
I mean, everybody in the WORLD needs to learn about this.
Barefoot Gen is a anti-war story. Keiji Nakazawa named the main character "gen" (which uses the character for "root"/"origin") in hopes that his story will be the beginning of understanding that war cannot happen and to realize a peaceful future.
Barefoot Gen doesn't just criticize the American use of the bomb, but also the Japanese government for pushing the exhausted and impoverished citizenry to keep fighting (Gen's father was a pacifist, and was repeatedly harassed/tortured for defying the will of the government), the Japanese's racism toward non-Japanese Asians (Koreans, Chinese, who were brought to Japan as cheap labor), and the coldness of many Japanese people toward the disfigured/ill survivors.
Like I said - This book will change your life. You will have nightmares.
[/list]