Hey everyone! This is my first post here, after browsing around a bit and seeing all the cool things people are doing (and, of course, after reading a number of the Flight anthologies). I have a few short little comics floating around, the following one being the most recent: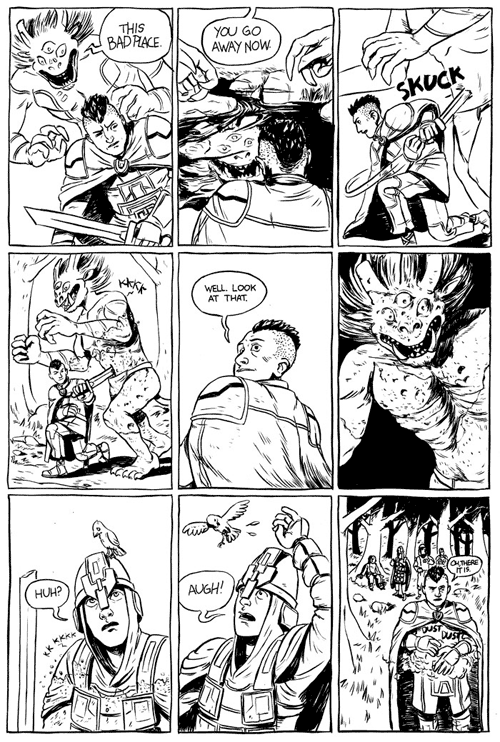 I've got three more up on my site, so feel free to
take a look
if you're interested. I suppose I could post them here eventually, but I didn't want to force you all through a massive first post right off the bat
.