Hi people. I'm developing my own comic style, that looks a bit like a mix between music and comic. A "melodic" comic. This isn't that easy to explain, so I'll just show the pages I have made.
This one is a short 10 pages, based on a song by KoRn titled "Seed." Contains explicit language, just like in the actual song.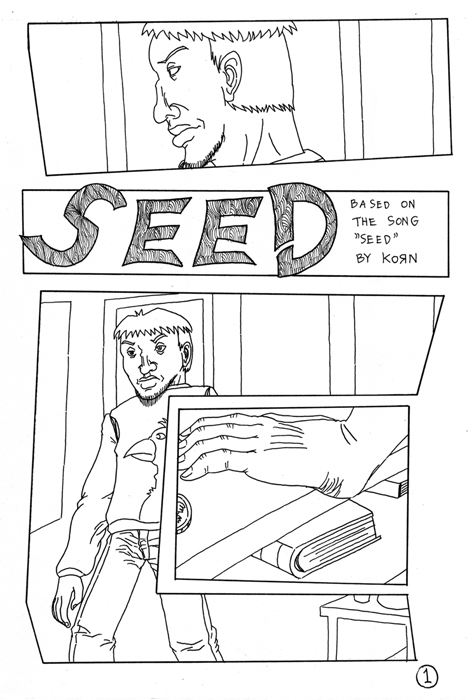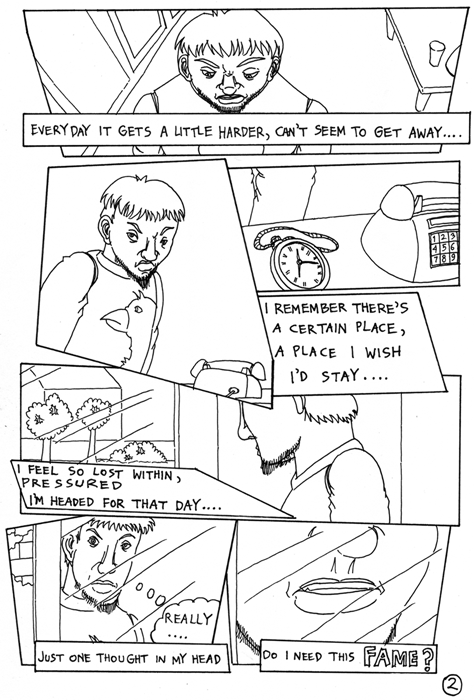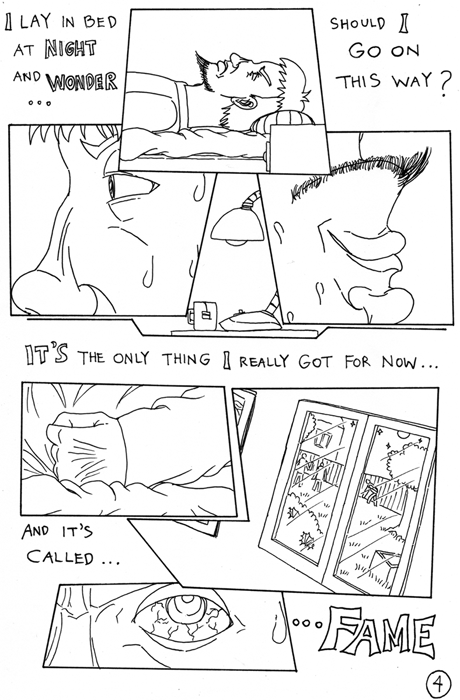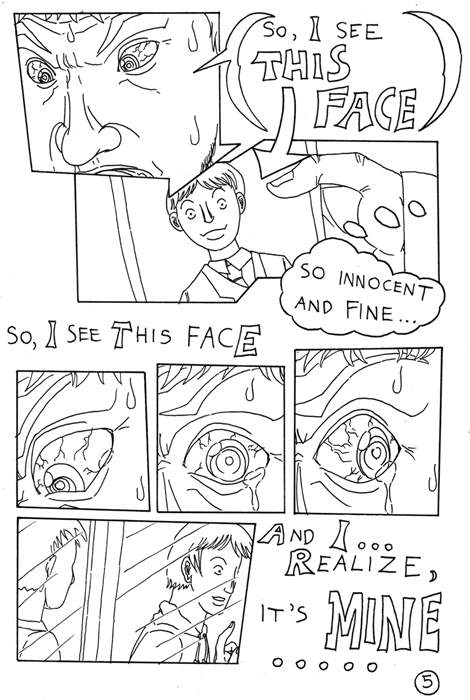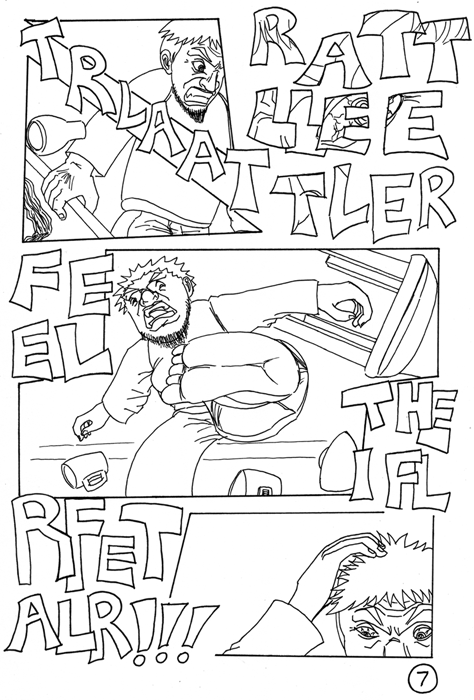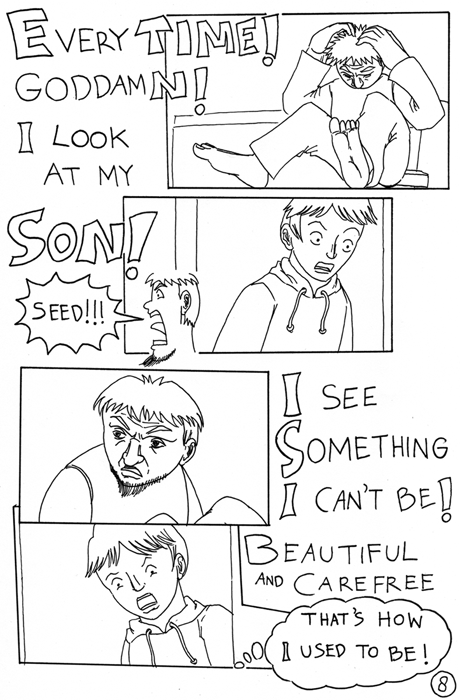 I want to know what you guys think about this comic, and about my comic style. I'm still developing it, so I'm still not sure about where I should take it. Constructive/nice feedbacks will be greatly appreciated.