This is my wedding invitation I did last year, and yes, my wife is awesome for letting me do this.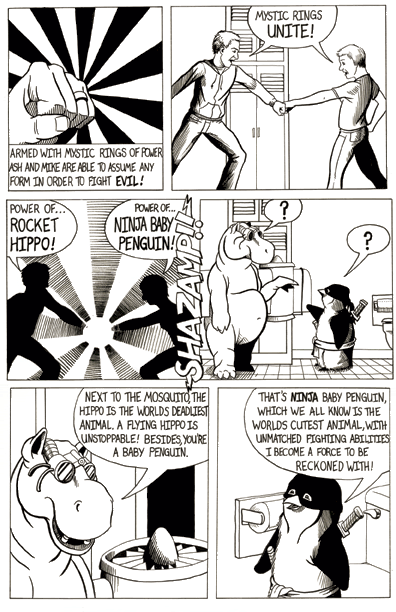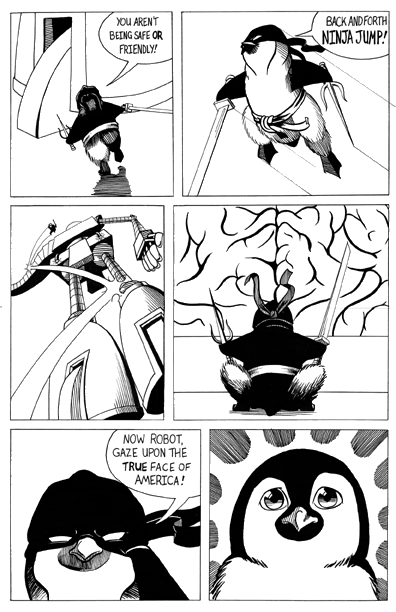 Last edited by
Third Red
on Sat Mar 21, 2009 5:36 pm, edited 1 time in total.
---
Posts: 153
Joined: Fri Aug 18, 2006 10:38 am
Location: Downriver Detroit, Michigan
Contact:
Bahahahah. Good stuff.

"I hate freedom!"

I totally wish I could get a wedding invite like that.
---
---
---
Posts: 31
Joined: Tue Jan 29, 2008 3:49 pm
Contact:
That is the cutest thing in the world! Awesome art, too!
Love comics, updated! haha.
---
That's the best wedding invitation ever!
---
Hi all, haven't posted in here for awhile. I am going to have a table at the upcoming Stumptown Comics Fest in Portland, OR for any of you who are in the neighborhood. I will be selling the first issue/chapter of my comic. I had originaly planned on doing this comic colored digitally, but decided to do it all in charcoal instead. I also finally launched a website
http://www.threeredheadstudios.com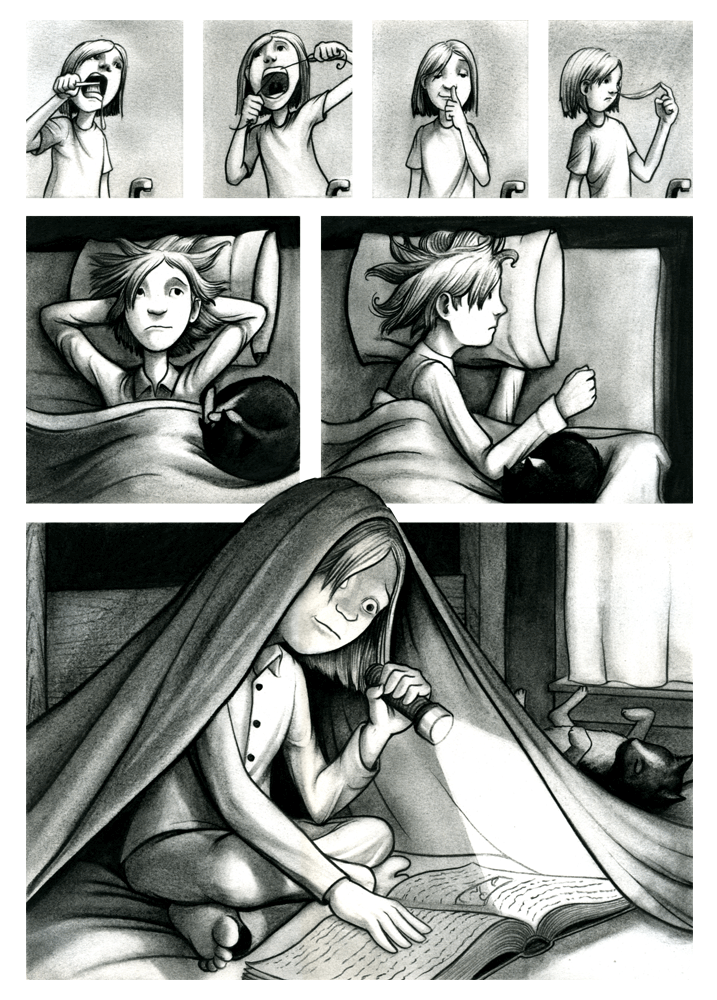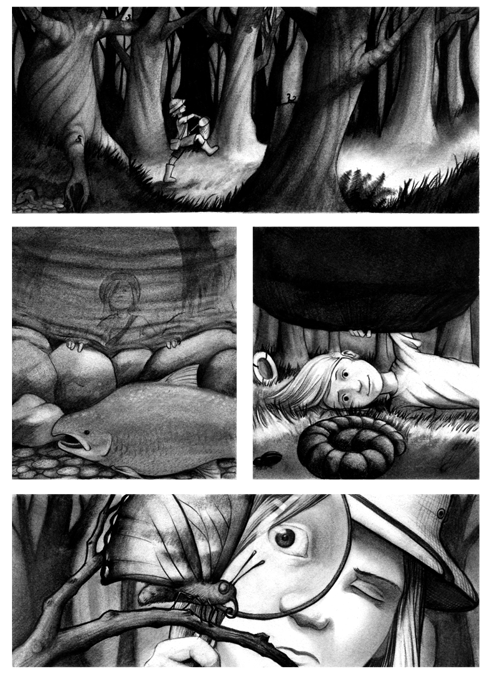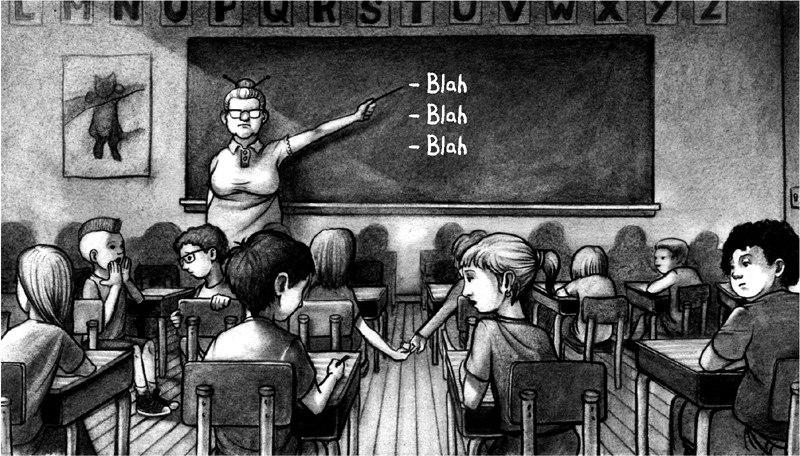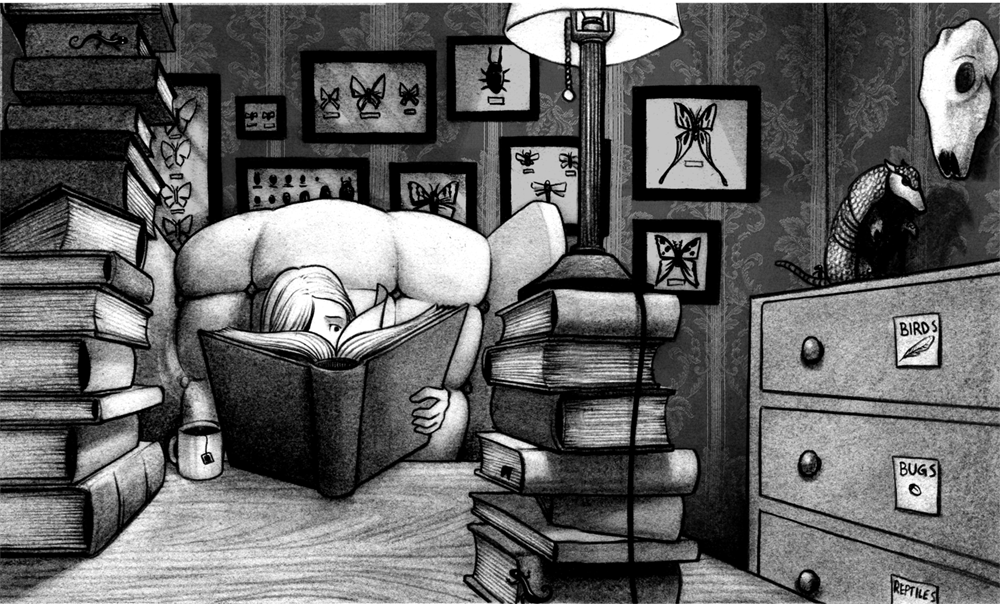 [/url]
---
I like your stuff! The charcoal stuff reminds me a lot of Eric Powell...well, I guess the subject matter is completely different, but the rendering is similarly awesome. The trees are wonderful, and you really get lighting in black and white, it's good enough that I'd be nervous to color it.

Also...my wife beat me to the punch and made a comic to announce our engagement. It's wonderful when things come together like that.
---
msheenan01, thanks for the compliment. I've been a huge fan of Powell since I first read The Goon. Though, to be fair, nobody in my comic is ever stabbed in the eye. At least not in the first issue.
---
Wow, Third Red - I love the shading in that new batch. And I second everyone else's comments on what a cool wedding invite that was. EXCELLENT.
---
Posts: 53
Joined: Sat Dec 01, 2007 12:02 pm
Location: Austin, megaTexas
Contact:
Great, great stuff. Just great. That last page is wonderful. The level of fun and detail you bring to the class scene is amazing.

If I HAD to pick something to criticise, just to be constructive in some way, I'd say the nature page was the weakest page, with too many unfortunate tangents in panel four, an odd-shaped fish that looks flat against the rocks behind it in panel two, and the caterpillar is a little too flat in three (especially that close to the camera, where it should be exaggerated).

See ya at Stumptown.
---
Who is online
Users browsing this forum: No registered users and 5 guests