Posts: 1415
Joined: Tue Dec 02, 2003 5:28 pm
Location: Texas
Contact:
Happy happy Kean!
Nice piece Phil...whew!
Chad Townsend
---
Posts: 549
Joined: Thu Aug 05, 2004 9:04 am
Contact:
Phil that is an awesome Jellaby!

And happy birthday again, Kean!
---
Gah, late again to wish you a happy B-day Kean!
Best wishes!
---
PHIL! Holy crap! That is aaaamazing!
Thank you for all the well wishes, everyone! You guys ROCK.
...I think I partied so hard this weekend that I broke something inside of me. I have been popping vitamin C pills like candy all day today.
---
oh ! I totally forgot to post mine here! Sorry !
Happy Bday Kean !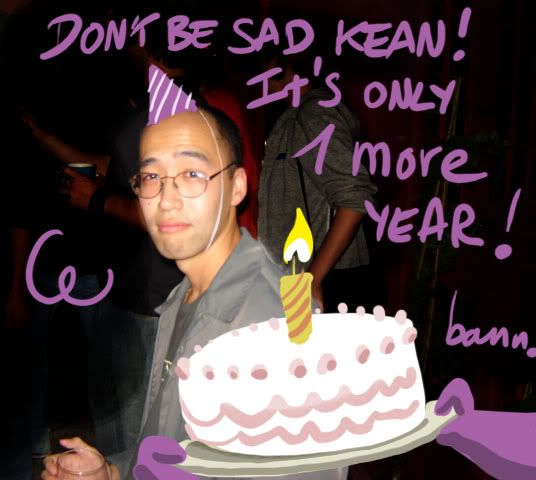 ---
Shhhhh... I've been a secret fan of Jellaby for a while now. Happy (pretty late) Birthday, Kean!
---
Who is online
Users browsing this forum: No registered users and 9 guests