I wanted to let people know that I have a new web comic over on my Webcomics Nation site.
It's called Agnes Quill and is sorta of a teen detective series mixed with ghost and zombies and stuff. The first storyline is drawn by Jason Ho who is an awesome illustrator who I went to SVA with. We actually started working on it way back when but kept getting sidetracked by with other projects. But now we're finally moving forward at full speed
Here's a promo image: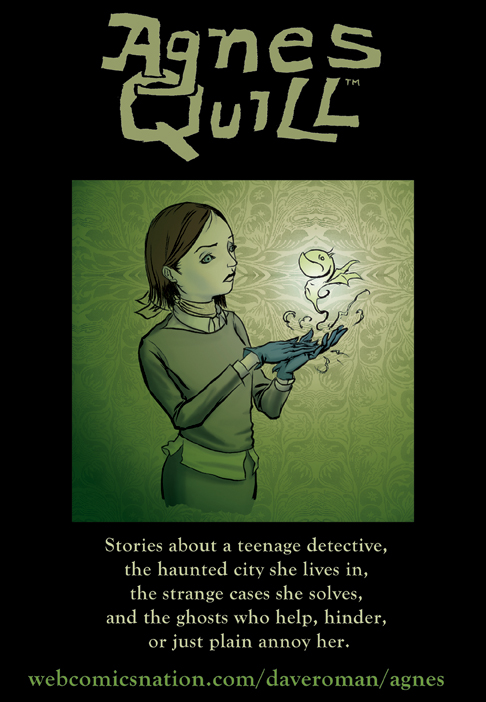 And a little banner ad:
Anyways hope people like it! The plan is to update a new page each weekday.